Candles made with proud craft traditions
We have made candles since 1965. This means that we make candles based on more than 50 years of experience and traditions, and that we keep a close eye on each stage of the production.
As a result, we produce quality candles with a prolonged, beautiful, and even burn. We are proud of that – in fact so proud that we love when our customers visit the factory.
However, not everyone has the opportunity to visit us in Hasselager. Hence this page, where we share some insights into how we make our candles.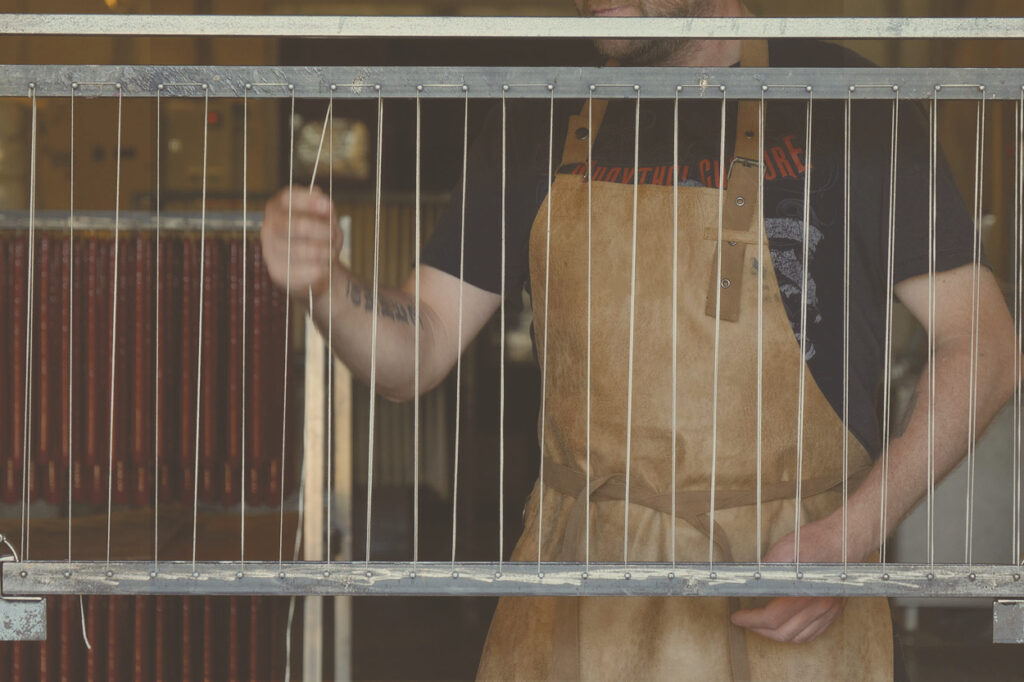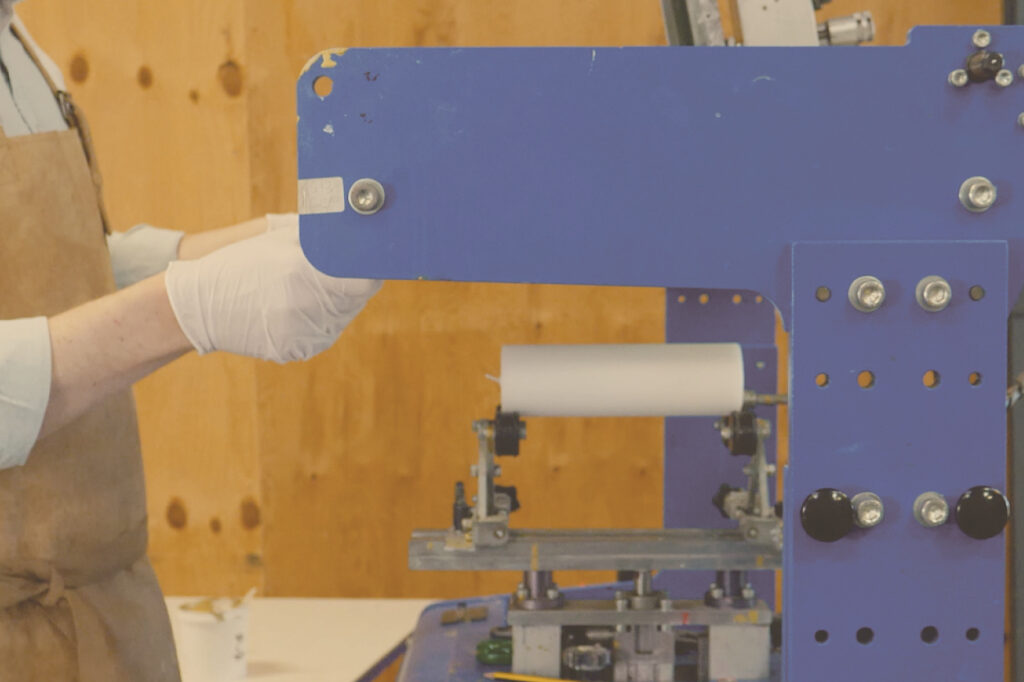 Quality begins with the raw materials
Thus, we only use the best materials available.
We have carefully selected the best suppliers in Europe – all of which are RAL GZ 041 certified. All our candles consist of 100% food approved paraffin.
Our wicks are adapted to the specific candle as to ensure an even burn
In the effort to make candles that burn perfectly and soot-free, details down to the individual threads in the wicks are important. Therefore, we have selected the best wicks from the German manufacturer, Henschke Docht. All our wicks live up to the strict Oeko-tex 100 standard. Among other things, it guarantees that the wicks do not contain lead, and thus do not emit lead when burned.
Because we only work with paraffin – and not stearin – we can use cotton wicks that are not impregnated with e.g., salt. It greatly reduces particle emissions – in fact to such an extent that there are virtually no ultrafine particles in the air when you burn a paraffin candle.
Of course provided the candle is burned correctly.
Read more about how to correctly burn a candle in our consumer guide here.
Read more in the Danish Environmental Protection Agency's report here.
2 types of candles – 2000 variations
At Diederich Lys we are specialized in making two types of candles: Pillar candles and tapered candles. They each come in different sizes – and combined with our 50+ colors and many different finishes (such as brushed, lacquered or with print), our range consists of more than 2000 unique candles.
Pillar candles
Our pillar candles are manufactured via a method called "cold compression". This means that the paraffin granules are compressed under a pressure of up to 2 tonnes. This very hard compression prolongs the burning time of the candle.
Taper candles
Our tapered candles are produced by dipping the wick in liquid paraffin, which is approx. 65 degrees hot. This process is repeated until the candle has the right size.
Colouring
All our candles have a white core, which consists of 100% food approved paraffin. Therefore, our candles are only surface colored due to the fact that surface colored candles soot less that solid-colored candles.
We actually have the machines for it – but we prefer to color our candles by hand. With a large portion of love, our skilled employees dip the candles in a colored wax, which has a different melting point than the core.
This means that the core melts a little faster than the surface color. Therefore, the candle has an even and beautiful burn.